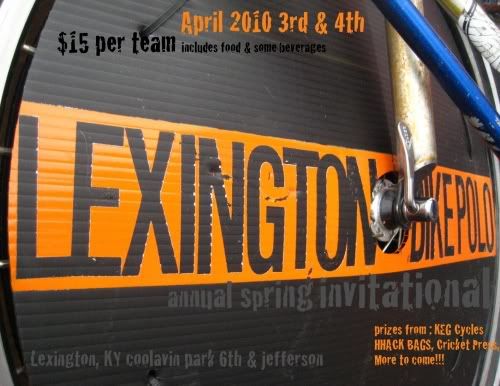 Start planning your team...Or bribing people to play with you.
The first legit tournament of the season is less than a month away.
Lexington's club is cool, and their city is a great place to kick it.
If you've never been to a polo tournament (I'm not talking "friendlies"), this will be a good learning experience.
I see no reason why we can't send

four

teams to this tournament.
I also see no reason why two of those teams can't do

really

well in this tournament.


Let's make AWK proud!