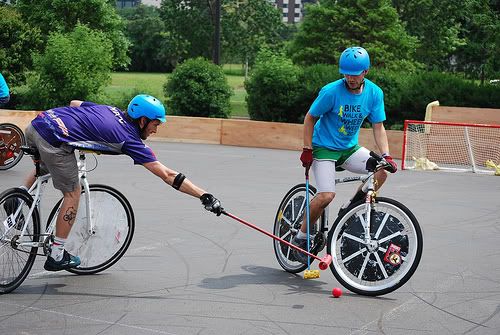 CoMo polo. They don't know how to party, and they don't know how to dress.
I think our club is a pretty laid back club.
I don't think STL Bike Polo has any club rules. Well, I guess, "don't be a dick" is the only rule to which we all adhere.

But I'd like to suggest another rule that our club should follow:
No male player representing STL shall ever wear tights. No exceptions.


We have never had anyone make this fashion misstep, and I would like to keep it that way. I insist that STL men remain men. And that means refusing to slip into skin-tight, stretchy tights.
Please do not embarrass our club like this poor gentleman(?) has done to CoMo Polo.


Discuss.